Are you also worried that in the end How to create IRCTC account? Then there is no need to worry, because today we will know about that topic. For your information, let me tell you that this Indian Railway Catering and Tourism Corporation (IRCTC) provides us this facility so that we can easily book train tickets for ourselves or someone else sitting at home.
Along with that, they also provide us the facility of booking and canceling railway tickets, that too by using their own phone. You just need to visit their website railway IRCTC website Or IRCTC application software (app) has to be used. Just to take advantage of all these facilities, you have to register yourself in their (IRCTC) official website/application.
Let us now understand that how you can easily make a difference for yourself by following some steps. How to create IRCTC ID? Believe me, this can be done very easily, you just have to follow the given steps.
How to make IRCTC ID 2021
These are some very easy steps, following which you too can create a new IRCTC account in a few minutes.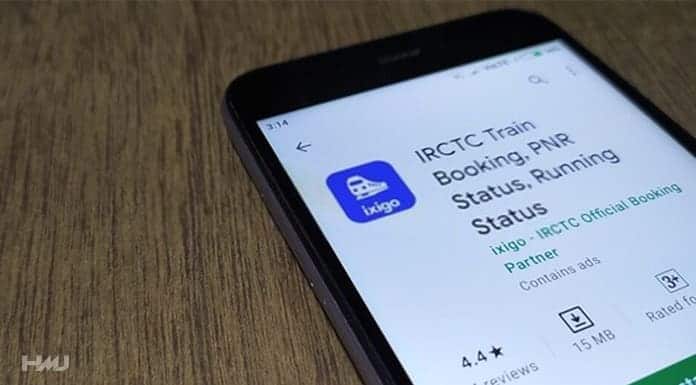 Step 1: First of all you have to use your phone or laptop IRCTC in the browser of official website will go on.
Step 2: Now since you are creating a new account, the first thing you need to do is to create a new one. For which you will have to fill all the necessary information initially for IRCTC registration.
Step 3: For this you can click on this link IRCTC Sign Up.
Step 4: You will then be redirected to the IRCTC registration form.
Step 5: Here you have to fill your username. This username should be between 3 to 35 characters.
Step 6: Then you have to choose the security question and its answer.
Step 7: Next you have to fill your correct name, gender (gender), marital status (married or not), occupation (what do you do "occupation"), date of birth (date of birth).
Step 8: Then carefully you will also have to fill your valid email ID and mobile number, then a good login Password must also be kept.
Step 9: Now you have to fill your complete address, that too with pin code.
Step 10: Now finally you have to fill that text also from the image and then click on submit button.
Step 11: After this you have to verify your account with the code which is sent to your registered number/email ID. Then click on Submit.
After this, an account confirmation email will be sent to your email. Now your new IRCTC ID has been created. You can take advantage of these features by logging into the account using your user ID and password.
How to Create IRCTC Password?
Most of the users have problem in creating IRCTC Password. But it is very easy. IRCTC password at least 8 characters and max 15 characters Should be of Password must contain at least one English lowercase and one uppercase letter and numeric number.
Where to get the solution of IRCTC related problem?
To get more information related to IRCTC, you can contact IRCTC customer care number 0755 661 0661 can also take help of. IRCTC Complaint Number for problems during travel or any other complaint 1800-110-139 Is.
What is IRCTC User ID?
We do the registration by visiting the official website of IRCTC and email id Or by using the username we can access all the features of IRCTC by entering the IRCTC website. ID Or Username to we IRCTC user id can say. This USER ID make us the first Happen Is.
What is required to register on IRCTC website?
on IRCTC to create account for You have an email account (Gmail, Yahoomail, Hotmail) and having a mobile number Necessary Is.
what did you learn today
I hope you guys IRCTC ID Kaise Banaye Gave complete information about and I hope you guys have understood about creating new IRCTC ID.
It has always been my endeavor that I should always help my readers or readers from all sides, if you people have any doubts of any kind, then you can feel free to ask me. I will definitely try to solve those doubts.
you this article IRCTC Password Kaise Banaye How did you feel, do tell us by writing a comment so that we too get a chance to learn something from your thoughts and improve something. To show your happiness and curiosity towards my post, please share this post on social networks like FacebookShare on Twitter etc.